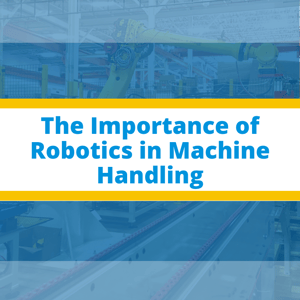 Customer satisfaction has become the top-most priority for businesses involved in sales, especially with the increased involvement of social media and e-commerce services. Customers are always looking for personalized options, greater price options and easy delivery methods. Therefore, the ability of a business to meet these stringent requirements depends on how capable their warehouses are.
Fulfillment operations and distribution networks are being combined into a single facility, turning into base of operations for supply chain networks. Automation within order fulfillment dates back to the 80s, with justifications being improved accuracy, shorter processing times, and quicker order fulfillment cycles. As more businesses adopt the online ordering and e-commerce approach, the need for automation of order fulfillment has reached new heights.
Distribution and fulfillment centers of today must take into account some key factors, such as flexibility, scalability and reliance on manual labor pools to meet their operational requirements. In order to evolve in this direction, businesses should move towards robotic order fulfillment, which would lead to unprecedented efficiency in the entire value chain.
There is a whole world of automation options in the market, ranging from robots roaming on the warehouse floor to automated conveyors, and so on. Typically, humans have been employed to move products around, either manually or with the help of a machine, but recently there have been a number of technological breakthroughs that have allowed greater automation.
Robots today assist with loading/unloading, storage, transportation, audits, etc., with the machines coming in all shapes and sizes. Common navigation tools used include laser, rail, wire-guided, magnetic tape, and so on.
Picking
As e-commerce continues to pick up pace, there would be an increased need for single and piecemeal items to be moved. Several solutions have been introduced in the market for such needs as well, such as Amazon Robotics (Kiva), while others are being developed to assist with this process.
These goods-to-person systems have evolved into large, pick racked systems that make use of robotic vehicles to bring cases to stations and then return the container back to storage. At each drop-off station, an operator can be directed to control the quantity of each item. Such systems work at highly effective throughputs, making use of the repeatability of robots and intelligence of humans.
A viable example of a goods-to-person system is from AutoStore, which has a unique storage design, with robotic vehicles operating on a grid above the storage system. Its design makes it quite resourceful, allowing it to perform functions such as retrieve, put-away and multi-axis movement. This has led to considerable user acceptance.
Sortation
Robots aren't relied heavily upon when it comes to the process of sortation, at least in the United States. A particular technology that can help with this is known as Automated Guided Vehicle or AGV, which is a portable robot that follows a set path to sort out items.
A new material handling system created by Lab Z is t-Sort, which uses AGV technology for unit and parcel sortation. It makes use of completely independent robots, equivalent of having tilt tray with no rail. These robots can travel autonomously along the shortest path, and serve as a perfect solution for automated order fulfillment.
Another quite successful system is "Sure Sort" developed by OPEX Corp., which holds the ability to handle complex variables, delivering a variety of single items in a single pass. The system increases efficiency by reducing the number of transfers, touches and conveyors required to run sorters. The robotic platform is flexible, and can handle packages with varying shapes, sizes, and orientations.
The Economical Factor
Supply chain DC/FC performance is highly sensitive to variations in operations environments and business strategies. Some of the changes that can influence performance are acquisitions, market deviations, new packaging regulations and growth. In addition, factors like labor availability, market wages and customer requirements also impact DC/FC performance. Therefore, in order to maintain a competitive edge, companies would have to adopt automation as an ongoing activity rather than following a once-for-all approach.
And while automated robotic sorters and pickers can help raise the efficiency of distribution facilities, each application has to considered carefully and designed to integrate within the rest of the processes. This requires careful analysis, consideration of requirements, and modification as per the situation and business priority list.
Interested in learning more? Visit our website www.premierautomation.com, or talk to one of our specialists today.