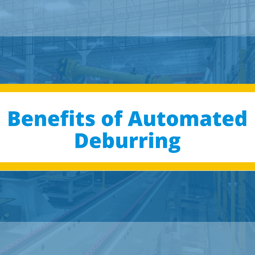 Previous deburring methods required a lot of time and effort to occur. An operator would unload cut parts from a plasma cutting machine, reload a sheet, and then manually grind the burrs and slagging off any edges. Once the operator finished grinding, the ground parts are retrieved by a material handler and carried away. These steps are repeated over and over, with the next batch of cut parts being unloaded, and going through the hand-grinding process. While the operation may sound coordinated to someone who runs a low-volume establishment, the truth is this kind of work is difficult and prone to issues on a wide scale.
Difficulties with Manual Deburring
It doesn't matter how skilled or trained the workforce is, problems can arise, specifically with the variability of the metal fabrication job shop. Certain geometries are simply harder to debur and take a lengthier amount of time. This aspect becomes vital to take care of when appearance is important, and inconsistencies can lead to rejections. Fabricators don't want such bottlenecks to bring down the productivity of their plate cutting operation.
This is where automated deburring comes in, immediately reducing the variability of operations, and building extra capacity in cutting areas. This allows parts to be cut, deburred, and moved to the next area faster and more efficiently.
The tools used for hand deburring have a sharp, hook-tipped blade to scrape off burrs. These tools are easy to use, but can be inconsistency because of the human element behind them. This makes them no match for automated deburring tools such as those making use of CNC technology.

Automated Deburring
CNC deburring tools hold tighter tolerance levels compared to hand-deburring tools, having a diameter tolerance window of +/-0.005. The tighter tolerance design ensures that all location issues are eliminated. Next, CNC deburring tools give users the flexibility of multiple cut patterns and a higher number of flutes, resulting in an improved finish and more appeal. In addition, the end-product looks clean and precisely cut after it leaves the CNC machine, something that is very difficult to attain with hand-deburring tools.
Nowadays, several CNC deburring tools feature multi-axis machines, as well as complex tool paths. For instance, some deburring machines hold multi-use tools that can perform both deburring and another form of material removal called chamfering with a high level of precision.
Automated deburring tools bring in additional economic benefits, reducing the need for staffing entire departments. Several small businesses often have their employees work back and forth between deburring stations and other tasks, hampering productivity. By taking employees off deburring stations and assigning them tasks that require creativity can bring down labor costs while increasing overall economic production.
Overall, automated deburring offers a lower cost, higher efficiency, and more precise option to hand deburring. Thus, allowing for pieces of metal to be finished faster and with more exact cutting than with manual deburring.
Premier Automation designs and implements
automatic robotics systems
for industrial OEM and End User customers.
Interested in learning more? Speak to one of our experts!