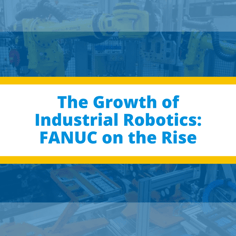 It's strange how so many of us accept the existence of robots and the role they play in our life, but so little of us actually know about the brains behind such technology. FANUC is one of those companies that has its hands in everything, but is almost never publicly recognized for it. FANUC is the world's largest maker of industrial robots, and has over 400,000 machines dedicated to this task.
Established in 1956, the Japanese company has built cars for Tesla & Ford, and metal iPhone cases for Apple, among countless other things. The firm distinguishes itself from others through its uniquely colored robots with whizzing mechanical arms, painted bright yellow.
In the past six months, FANUC's shares have jumped over 35%, and the booming market for robots only adds positively to this trend. The International Federation of Robotics has stated that unit sales of industrial robots grew over 15% whereas revenues touched $11 billion rising by 9%.

One narrative about robots that's been alive since the first day a robot came into existence is regarding stealing human jobs. The National Bureau of Economic Research has published a new paper that states each additional robot replaces 5.6 workers on average. However, researchers have sometimes failed to account for other factors such as collaborative robots that only play an assisting role, and have no downward effect over employment.
Furthermore, it's not as if robotics will reduce jobs, as advancement in the field would lead to new avenues of employment, ones that weren't present before. An example is that of Adidas, which will begin producing running shoes in a new factory staffed by robots as well as 160 new workers.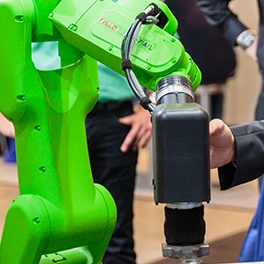 Meanwhile, FANUC is not taking its market dominance for-granted, and is actively working on smarter & more flexible solutions, especially those that incorporate AI. The firm has even shifted from its trademark yellow color to green, expressing its interest in newer technologies & rapid change.
Premier Automation is an Authorized System Integrator for Fanuc Robotics. They also design and implement automatic robotics systems for industrial OEM and End User customers.
Interested in learning more? Speak to one of our experts!