Overview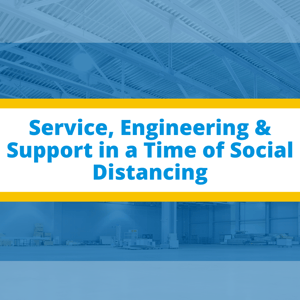 Many companies in many industries rely on us at Premier Automation for our engineering, service and support to supplement their staff, troubleshoot difficult problems and to design solutions for their needs. In the current situation, many sites are not allowing visitors and vendors on-site to mitigate the risks to their employees and outside personnel which is taking away access to resources that they had at their disposal prior to the COVID-19 pandemic. Numerous solutions exist and thinking outside of the box may provide opportunities to continue business as usual through these difficult times.
---
About Premier Automation
Premier Automation is an engineered solutions company that specializes in providing automation, robotics, drives and electrical control solutions.
Interested in learning more? Visit our website www.premierautomation.com, or talk to one of our specialists today.