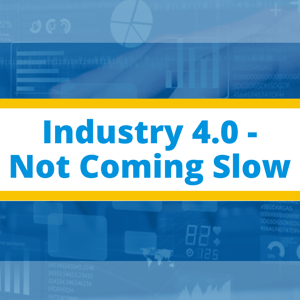 Industry 4.0 Market Research revealed that the global Industry 4.0 market would soar to $214 billion by 2023, surpassing the cybersecurity market on the way by 30%. This is well in line with the realities today as more industrial enterprises are shifting towards the paradigm that would bring improvements in processes ranging from manufacturing to material purchasing to supply chain.
The transformation has already begun. Factories are getting converted to "Smart Factories"; physical data is being harnessed by advanced sensors, which is then processed to make room for predictive maintenance. The trend of "personalized products" is a main motivator in this cause as manufacturers look to beat the competition by catering to their customers' individual needs. As the years progress, Industry 4.0 would create new business models, breathing life into start-ups and consolidating SMEs with the opportunity to develop downstream services.
The Industry 4.0 competition is not at all about fitting as much cutting-edge technology in one place; instead it is about gathering the appropriate data, combining it with digital services and implementing on the analysis. The major winners would likely be those that control these Industry 4.0 platforms, i.e. software layers, information services, etc. without which implementation is not possible.
Global tech giants have realized the potential and are investing billions in R&D, M&A, commercialization and internal use to get ahead when the bubble starts to grow. In addition, governments have also started investing in Industry 4.0 projects, especially those with high HDIs in order to find a solution for the high labor costs and plateaued economical growth. Some call it Industry 4.0, others call it Smart Factory, or the Industrial Internet of Things; at the end of the day, this revolution is inevitable and will soon become a compulsion for every enterprise, small, medium or large to get onboard with.
Interested in learning more? Visit our website www.premierautomation.com, or talk to one of our specialists today.