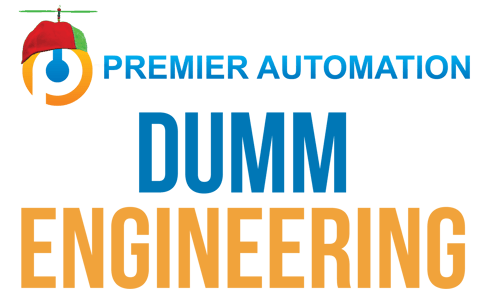 Control cabinets are installed in many types of environments. To specify what conditions an enclosure will withstand, the National Electrical Manufacturers Association, or NEMA, define a list of standards. These standards look at factors such as ability of an enclosure to resist dust, water, the formation of ice on the surface, submersion, corrosion, and other factors.
NEMA types range from 1-13 and there are also suffixes to the numbers that designate variations to the base rating. We typically see NEMA types 1, 3R, 12, and 4x because these meet the most common customer requirements, but we will sometimes see other types as well. Below are descriptions of these common types:
NEMA type 1- general purpose is indoor use and it protects against dust but is not dust tight.
NEMA type 12- general purpose indoor use that protects against some dust and dripping liquids.
NEMA type 3R - weather resistant and rated for outdoor use and provides protection against rain and snow and will not be damaged by the formation of ice on its surface. The "R" suffix remove protection from windblown dust that a Type 3 usually has.
NEMA type 4X – watertight rating that can be used indoors or outdoors. The "X" suffix represents corrosion resistance. Usually, these panels are constructed using stainless steel.
In cleaner facilities, NEMA type 1 enclosures are commonly used because there is not a significant amount of dust around to get in the enclosure. These types of places do not have to worry about exposure to water or corrosive liquids. In places with dirtier environments, it is important to have a properly rated enclosure to make sure the components inside will not be damaged or affected by foreign substances.
While a stock enclosure comes with a NEMA rating, it is important to remember that alterations to the enclosure can alter this rating. For example, if a large hole is cut in an external wall of a NEMA type 12 enclosure, it then becomes a NEMA type 1 enclosure. If a NEMA type 12 hole plug, pushbutton, or other device is appropriately installed in that hole, it maintains the type 12 rating. Because any device installed on the outside of the enclosure directly influences the NEMA rating, all components built into the exterior walls of an enclosure need to be double checked to ensure the appropriate rating is met.
If the proper NEMA rating for an enclosure is not chosen, components inside can be damaged by the elements and other foreign substances. Because of this, it is especially important to choose the proper type. At Premier Automation we have the expertise to determine and implement the proper enclosure type for your application.



Interested in learning more? Contact one of our technology experts today!