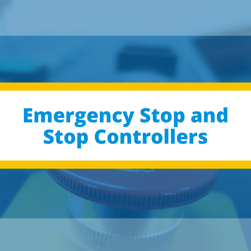 Ever been in one of those situations where you wished you just had a 'pause' b
utt
on
? Accidents on the plant floor can cause irreparable damage to equipment and personnel that can adversely affect your company's productivity, profitability and safety.

Banner Engineering has developed highly responsive emergency stop devices that can give you the power to stop an accident as soon as you notice something's wrong, thus preventing the damage from going any further.
30mm Mount Emergency Stop Buttons
Starting from the physical side, the buttons are available in two-color, one-color or in non-illuminated black base, allowing them to stand right out in the plant floor. The design is rated at IP65, and can be wired together in series with other buttons if required. The controller has a fully enclosed E-stop button that requires little installation expertise, thus reducing unnecessary labor costs.
Panel Mount Emergency Stop Buttons
Similar to the 30mm Stop buttons, these buttons are also available in three color schemes, and sport an IP65 design. They are available in four model styles, such as standard actuator, lockable actuator, etc. making them suitable for multiple environments. The launching design is compliant with ISO13850 directions, and guarantee the highest levels of safety through Normally Closed contacts.
Safety Cable Pull Switch
Rope pull stop switches are highly reliant in situations where normal switches would simply be unreachable. The safety cable pull switch is used with a steel wire rope, available in a span ranging from 6 – 100 meters. The switch is available in both trip and latch switch models, and has a minimum life of 1 million operations.
Safety Cable Pull Stop Switch
Think of this as an older brother to the pull switch above, as it is designed to be used with heavy machinery such as conveyor belts. Both trip and latch models are available, and the switch is good for 1 million operations. The heavy-duty switch housing can withstand harsh environments, and if due to any case the rope becomes loose, the switch is automatically activated.
ED1G Series Safety Enabling Device
This is also a manually operated device and can be used along with a separate actuating control. The device has three-position functionality, and can be activated through squeeze/release actions. The ED1G is ideal for use in activation of robotic cells, and can withstand industrial environments, as it meets IP65/66 standards while being insulated as per the IEC60947-5-1 standards.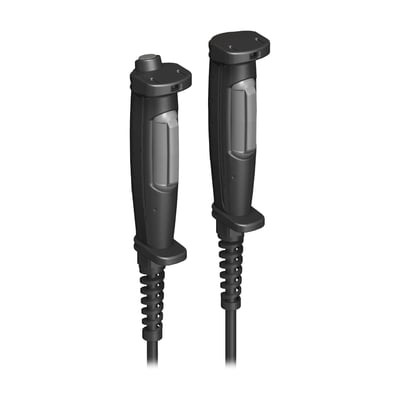 Banner Engineering ED1G Series Safety Enabling Device
Interested in learning more? Visit our website www.premierautomation.com, or talk to one of our specialists today.