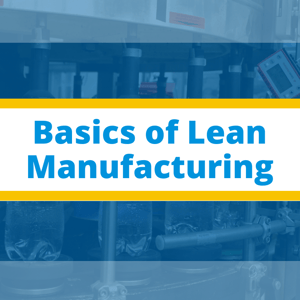 While the entire idea of Lean Manufacturing and the benefits that come with it do sound enticing, several system integrators and vendors that have tried to implement it have run into hurdles which have prevented a complete adoption of the framework. From unfinished actions following Kaizen, to constant doubts from the management team, to individual personalities, Lean Manufacturingoften leaves engineers scratching their heads.
These problems can actually be part of the solution, as they help enhance the implementation, and make it bullet-proof for the future.
Commitment
A company's senior management is often wary of the concept of Lean Manufacturing, perhaps because of their inability to understand it entirely. Having this tier of management on board is extremely vital for the continuation of the transformation, and simply put, there's no way around it.
The best way to win their trust is through confidence building measures such as holding Kaizen events that would improve the throughput of tasks performed by senior management. These may include employee performance management, objective setting, etc.
Swiftness
Whenever a full-scale overhaul initiative is launched, problems tend to follow. This doesn't mean that one should turn to a "one day at a time" approach, and slow down. Instead, momentum should be built-up and initiatives should be launched at higher frequencies to catalyze change. Only then can signs of danger and inefficiencies be eliminated.
Take Responsibility
We can't really learn if we don't make mistakes. Mistakes offer the perfect opportunity to learn, and to be better. Any challenges that one may face during the Lean Manufacturing journey should be considered signs as to what's going wrong or right. In addition, each success should be celebrated or appreciated so as to boost morale within the team, and increase productivity.
Adopting a Strategy
Strategies such as "Hoshin Kanri" offer a robust and effective way to implement business strategies. If you plan on adopting the Lean approach, you must decide and hold clarity on the areas you want to integrate. There is nothing worse than having an overly ambitious strategy that doesn't sit well with the resources and goals you have in mind.
Interested in learning more? Visit our website www.premierautomation.com, or talk to one of our specialists today.